The production of scale models and models for 3D printing
The production of unique, standardised and specialised scale models and models using 3D printing and other manufacturing processes. Models and scale models for architecture, museums, film, trade fairs, for art, culture, props, figures, promotional  products, scenes and more. First class. Flexible. Fast. Just like a puma.
A scale model is an object made to illustrate and show the object or device on a reduced or enlarged scale (source: https://fran.si/). They are most often used to illustrate the construction of a building, parts of a city landscape or even a settlement. Scale models are commonly used in the manufacture of new vehicles, be it cars, planes or ships. The use of scale models in the film industry has always been known, as well as in museums, mainly for the purposes of reducing costs. 3D printing is interesting when we talk about scale models because it is possible to make virtually anything with it. Scale models usually have a marked or known scale relative to the original object. As such, they are in use in the following scales: 1:700, 1:144, 1:72, 1:48, 1:32, as well as other, less common scales. A scale model that illustrates an object placed in space, is usually based on an actual photograph, which is called a vignette or a diorama.
A model is usually a smaller version of the real object. Models are made in a certain ratio, which tells us the actual dimensions of the object. For example, a model of a car is a smaller version of a car made from different materials. The model is an approximation of what it is to look like, in reality. In the model, we eliminate the properties of reality that do not benefit us at a given moment and focus on the properties that are important to us. (Source: https://sl.wikipedia.org/wiki/Maketarstvo)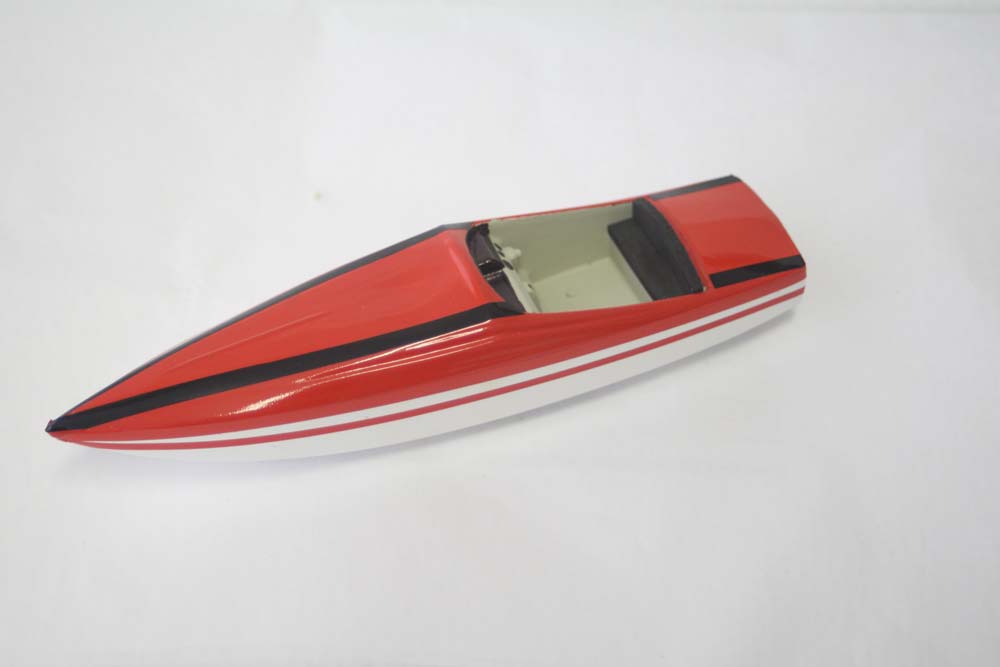 What is the difference between modelling and model making?
Model making is usually a term that describes a hobby where the purpose is to make a model of an airplane, ship, building, locomotive, etc. It is good that the model is as close in colour and shape as possible to the real object of the model we are making (as many reduced details as possible, use of the right colours, inscriptions, etc). It is not important that the model has the same properties as the original object (seaworthiness of the ship, flying of the aircraft, and the like). Many people confuse model making with modelling. The task of modelling is to create a model that mimics the functional properties of the actual object (source: https://sl.wikipedia.org/wiki/Maketarstvo).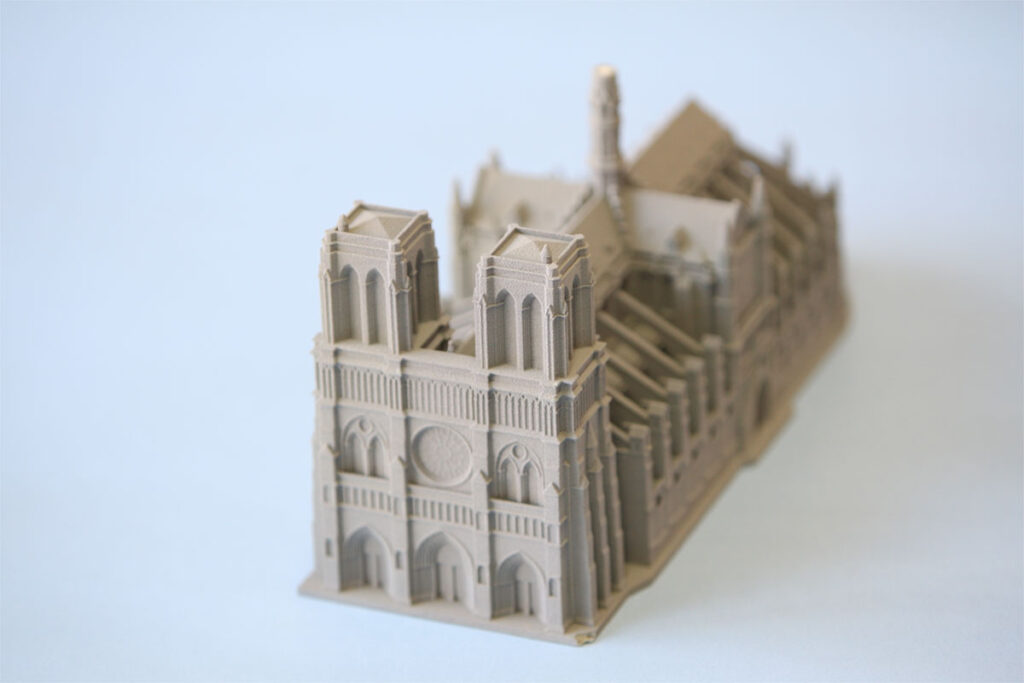 What is the process of making a model or a scale model?
A 3D drawing is the basis for modelling and model making in 3D. In the first phase of making a scale model (or model if that is what we are making), a scan of the object is made. In the case that the object doesn't already exist, a sketch is made and then a model or scale model is created. The basis for making a model or a scale model is choosing the most appropriate material for its creation. The manner in which it is created depends on the choice of material. Check out the
kinds of materials
that Chemets uses to make  models and scale models.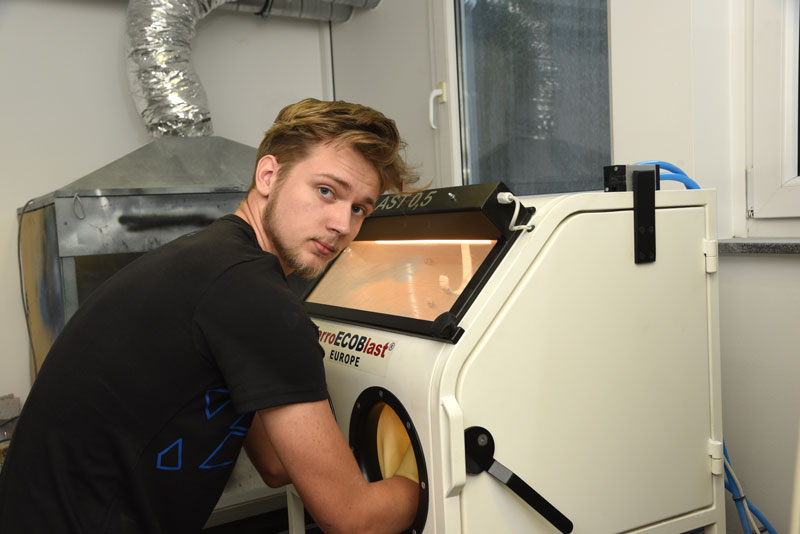 What is the advantage of making a 3D printed scale model as opposed to a hand-made model?
The purpose of making a model is that you are in a position to better able to see what the real thing will look like. When making a scale model by hand, it is necessary to take into account that a good scale model requires a lot of time and precision when making it. Therefore, when making a hand-made scale model, planning the process of its construction is crucial. Planning, however, takes a lot of time. Not only that but the space in which we make the scale model is also important.
The advantage of making a 3D printed scale model is that it saves a lot of time, as it is made on the basis of a 3D rendering, while it is also possible to print it in colour or print a wax model that is suitable for casting purposes.
Therefore, the scale model can be made of plastic or metal in just a few days. The advantage of making a scale model based on a 3D drawing is that it is always possible to re-create the components that make up the scale model, or the entire scale model itself.
Therefore, it is important to take into consideration the laws of the various 3D technologies when creating a 3D drawing. This is crucial for the production itself as well as the speed with which it is made.
We suggest that from the very beginning, already in the drawing phase, that you consult with a specialist in advance, who will give you guidance for drawing it up.
Areas of applications for 3D printed models and scale models
3D models and scale models in the film industry
What makes the film industry so compelling are the special effects that are created during filming. These days, to create these kinds of special effects, it is no longer necessary to invest into expensive, real-like scenes. 3D props, scenes, masks, helmets, armour, models of cities, bridges, castles, landscapes, vessels, water vessels and vehicles, etc are used. We, at Chemets, make all kinds of models and scale models for the needs of the film industry.
3D models and scale models in the automotive industry and in mechanical engineering
3D modelling has saved a huge amount of time and money in the automotive and mechanical engineering industries. Not just by making individual car parts or machines, but also by way of representing vehicles, machines, spare parts or functions with models.
3D models and scale models in architecture
Architecture has the greatest need for the production of 3D scale models and models. Prior to the development of 3D modelling, architects depended on the 2D presentations of projects. Models are most often intended for the creation of parts of buildings and decorative elements. Scale models are most often used for the visualisation of new buildings. We, at Chemets, make all kinds of models and scale models for architecture.
3D models and scale models for promotion purposes and in advertising
A new industry in the development of 3D printing is the use of models and scale models in marketing. Models are mainly used to make pendants, logos, brands, figurines, mascots and the like. At this point, we are talking mainly about the materialisation of products and services. Scale models are most often used for presentations at trade fairs of new products and services. At Chemets, we make marketing models and scale models for marketing purposes.
3D models and scale models in museums
Recently, 3D printing has been on the rise in the world of museums. Many museums opt for models and scale models of exhibits. 3D printing makes possible the accurate and fast production of exhibits in 1:1 scale or other dimensions, if such is the customer's wish. Busts are also popular. Municipalities and state institutions are also opting for the 3D production of monuments made from different types of materials. Sometimes, also for security reasons, as the replica is significantly cheaper than the original. We, at Chemets, make all kinds of models and scale models for museums.
How long does it take to make a model or scale model and what is the price?
Making a 3D model or scale model is part of the first phase of prototyping. The time it takes to make a 3D model depends on the quality of the delivered data and the drawing. It can be based on a photograph or a physical product (eg: a prop for promotional purposes). The more information a 3D constructor has as well as a clearer picture of the product, the faster he can estimate the cost of making the model and faster he can draw up the first 3D model.
We at Chemets have a distinct advantage with regard to 3D modelling, that being our extensive experience, as we carry out more than 500 projects annually. Chemets is also a partner of
Voxeljet, a leading German manufacturing company
 for the production of 3D industrial printers.  They made the largest 3D printer in the world, allowing for the creation of a single piece with dimensions of 4m x 3m x 2m. The price for making a 3D model or scale model depends on the needs, requirements, wishes, quantity, size, material, surface and production time. The more accurate information we have, the easier it is to set a price for you. The exact price is given when the final drawing has been made and the manufacturing technology has been chosen. If you are interested in 3D modelling or even the production of something, we are happy to take the time to consult with you. We will work with you to find the best solution so you get exactly what you need. At Chemets, within the scope of 3D and things related, we are not limited to either technology nor materials. We have extensive knowledge and experience in relation to  materials, technologies, possible methods of manufacturing as well as the market. That is why we say with such certainty that you can sleep peacefully, knowing that we will do our part of the job.
Yes, I want to start prototyping a new 3D product, prototype, mould, core or a series.
We came across the company Chemets around 4 years ago, when we began to enter foreign markets and were faced with buyers, who demanded that we produce prototypes of plastic bottles, before confirming the move to begin with tooling. At the time, we were forced to find a solution in terms of producing a prototype as soon as possible, whilst at the same time being cost efficient. We found a solution with the company Chemets, who with their price accessibility, fast production and flexibility, helped in the production of new plastic bottles.
We have been using printed sand forms for the casting of prototypes for the past 5 years from our indispensable partner company Chemets, for reasons of their adaptability with respect to technology, price and delivery times. With our collective experience and knowledge, we are able to easier resolve the challenges, which our buyers face in the developmental phases of their products.
We are very pleased to have found the company Chemets, as they offer us a price competitive solution and quick production times for reaching our goals. Their professional approach and expert advice led us to the quick production of a soft and flexible shoe sole prototype, which they were able to do on the basis of the model we provided them. We secured the sole to the upper part of the shoe with all necessary materials and components. In doing so, we obtained a prototype of a shoe with all the characteristics of a mass produced one, at a price between two to three times lower than that which we could have produced ourselves.
"In working with Chemets what we liked was their individualised approach to the project and focus on comprehensive support throughout the development of the product. The pallet of knowledge they offer enables the development of an idea all the way to a finished prototype, suitable for series production. We recommend them to anyone who is looking for an agile partner in development."
Yes, I want to start prototyping a new 3D product, prototype, mould, core or a series.