In other words, prototyping. We print products, prototypes, spare parts, assemblies, components, and series of innovative and consumable items, following ESG guidelines and sustainability development standards.
Unique. Adaptable. Quick.
Like a puma.
Fast and comprehensive development from prototypes to production runs.
The development and production of 3D prints and castings.
Precision and functionality are dependent upon the technology chosen. For your ideas to come to fruition, we collectively search for the most suitable technical and cost-appropriate technology available.
Development and series production runs.
We begin with the first optimised piece. Depending on the final quantity, we look for the most optimal technology for the production of products from plastic, rubber, ceramics and different metals.
What does prototyping mean to us?
Prototyping, for us, is the creation of new products. It is our passion, which supports our vision. We are focussed on developing and producing prototypes that create added value for you. The more demanding a prototype, the more we are motivated to produce it. If you already have your own prototype, together we can examine it and see if it can be optimised.
For us, prototyping is more than just 3D. We have the knowledge to turn every single idea into a prototype. The first thing we always ask you is what the prototype is going to be used for. If we see that there are other ways of developing your prototype, we'll draw your attention to that fact. We can also create prototypes by way of other processes, not just 3D.
3D modelling with a touch of puma. In business, we put proactivity, comprehensiveness, and diversity first.  In prototyping, we adhere to the PUMA method, which enables a holistic approach to resolving problems, uniqueness, minimising costs, and maximising success as well as proactivity in business.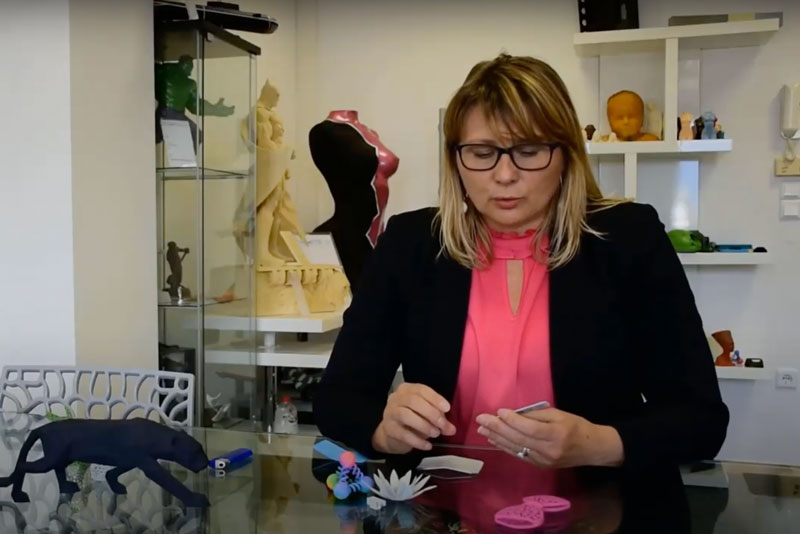 What is a prototype in the development of new products?
A prototype is an early phase representation of a product. Prototyping means that we adjust the product from a functional as well as a design perspective after every new testing. A prototype is therefore an imperfect representation of a physical product which is necessary for testing purposes.
In designing and producing a product, which comes to life by way of an idea, prototyping means that we adjust it, from a functional as well as a design perspective, after every new testing.  The prototyping process is very simple: create – test – improve – repeat the process.
The main purpose of a prototype is to test the concept or process. It must include all the fundamental characteristics and functions, without the final elements of the design and finishing, that create the whole. Prototypes are most commonly used for innovations or inventions.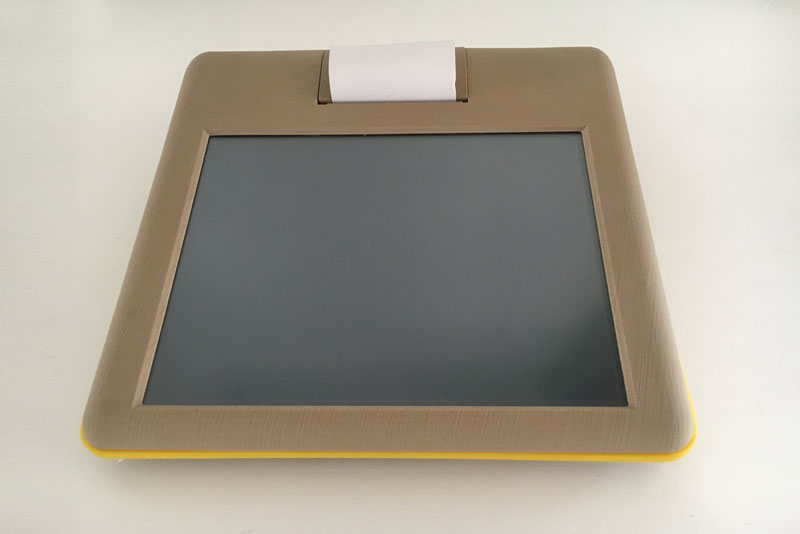 What is the process of producing a prototype?
In the first phase, the client's idea is looked at. An industrial designer, constructor, and producer of prototypes are included in this phase, all of whom have knowledge of 3D technologies. The role of the constructor is key, as he advises both the industrial designer and the producer of prototypes regarding the possibilities of optimising and producing the product, so that in the phase of physically producing the prototype or the product, there are as few adjustments to be made as possible.
In the second phase, the product is looked at from an optimisational point of view. It is done in such a way so that poor quality, breaks, or cracks do not appear in the product or construction. It is best that any flaws are digitally removed in this phase, in the CAD/CAM program. We recommend the topology of a product, particularly for demanding components and constructions of products which are subject to different types of load testing.
The phase of physical prototyping or production of a product. The producer of prototypes or a prototype centre has knowledge, experience, and well knows 3D technologies so that on the basis of the primary data about the desired prototype, or product, it chooses the most suitable technology (with regard to the intention of the product it suggests the most suitable production method based on the quantity, material, surface finish, colour, deadline for production and price).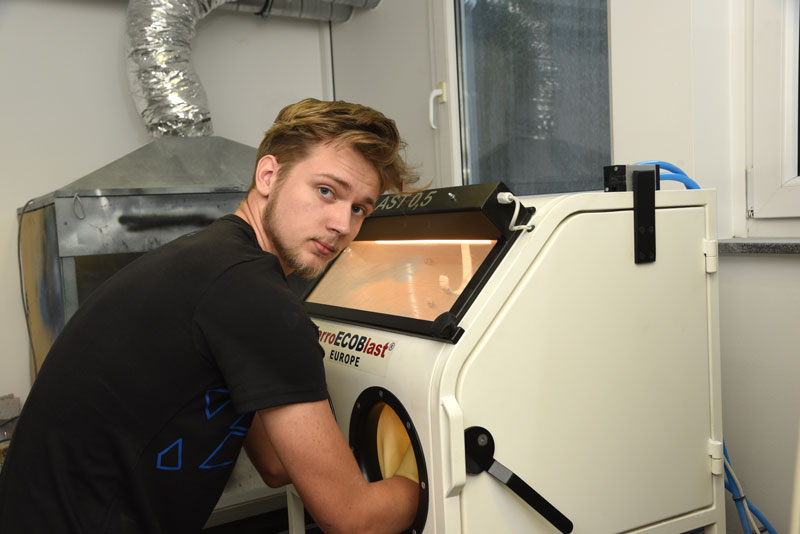 What are the areas most applicable to prototyping?
Manufacturers in different industries have already for a long time sworn about the positives that 3D printing brings when it comes to developing and testing new products. 3D printers enable the very fast and favourable development of prototypes and their immediate testing, thus significantly speeding up the whole development process of a new product. The process is most often referred to as rapid prototyping.
In recent times, the term 'rapid manufacturing' has also become increasingly used.
In this, the 4th industrial revolution, the expression 'digital manufacturing' has also appeared. In it, 3D printing serves as the fast production of a small series of products, for example, those to order. Often it is not about prototypes, but the production of a small series run of products from materials having the technical characteristics as demanded by buyers.
A casting is a functional prototype which, with regard to the technical characteristics of the material used and look, is almost identical to the final product. We arrive at castings by way of pouring material into a mould. The first piece or small series is produced already within a few days. Castings are intended for testing the market and/or an individual product.
The advantages of prototyping by way of casting: exact measurements and precise products, a wide choice of materials, colour and degrees of hardness of plastic and rubber, a choice of different types of alloys with regard to metals, a choice of surface (shiny or matt), huge time and financial savings as well as a fast response to changes in the market, no need for expensive tooling for pressure die casting or casting, complicated pieces and negative cuts represent no problem. For materials, such as plastic, rubber, ceramic and other non-metal materials, we at Chemets use vacuum casting and die casting into prototype tooling for prototyping. For metal prototypes, we use printed moulds and cores.
Moulds and cores are printed with Voxeljet technology and are intended for the casting of different aluminium, copper, grey, nodular, iron, and steel alloys. We at Chemets, besides 3D printing, are also specialists for sand models and cores for gravitational casting, wax models for investment casting, and the production of models for end customers, such as soaps, chocolate, figurines, and the like.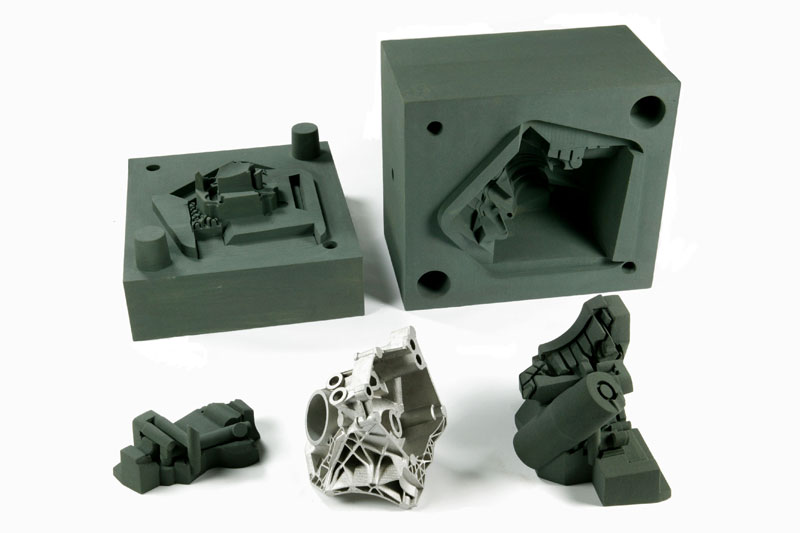 How long does it take to make a prototype and what is the price for preparing 3D models?
The time to produce a prototype depends on the quality of the delivered data, the drawing, and the complexity of the final product. The more information the industrial designer and constructor have, the faster it is in determining the cost of making the prototype and the actual making of the first prototype itself.
Our advantage in prototyping is that we use multiple approaches from idea to prototype. Extensive prototyping experience means that we take care of more than 500 finished products per year. Chemets is the only authorised Slovenian partner of Voxeljet, the German company leading the way in Germany in the field of 3D industrial printers.
The cost for producing a prototype is individual to each particular customer and each particular project. In the case you are interested in the price of 3D modelling, it is best to ask us for a quote and further information.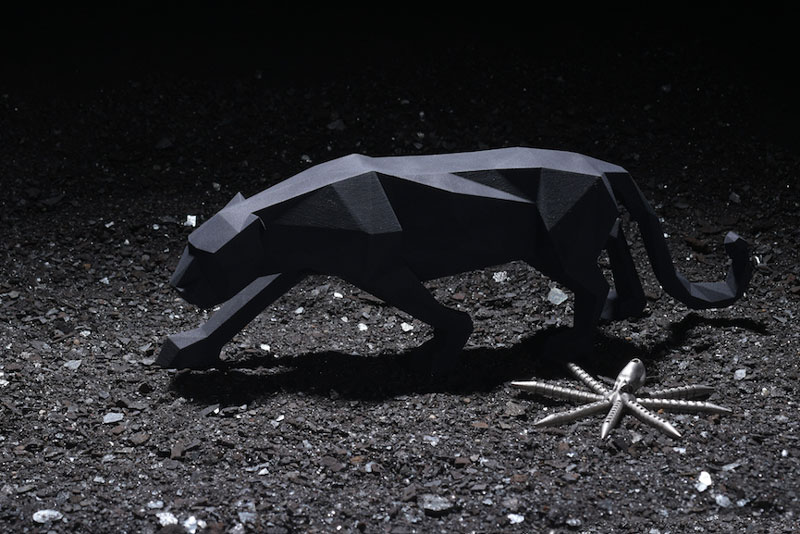 Yes, I want to start prototyping a new 3D product, prototype, mould, core or a series.
We came across the company Chemets around 4 years ago, when we began to enter foreign markets and were faced with buyers, who demanded that we produce prototypes of plastic bottles, before confirming the move to begin with tooling. At the time, we were forced to find a solution in terms of producing a prototype as soon as possible, whilst at the same time being cost efficient. We found a solution with the company Chemets, who with their price accessibility, fast production and flexibility, helped in the production of new plastic bottles.
We have been using printed sand forms for the casting of prototypes for the past 5 years from our indispensable partner company Chemets, for reasons of their adaptability with respect to technology, price and delivery times. With our collective experience and knowledge, we are able to easier resolve the challenges, which our buyers face in the developmental phases of their products.
We are very pleased to have found the company Chemets, as they offer us a price competitive solution and quick production times for reaching our goals. Their professional approach and expert advice led us to the quick production of a soft and flexible shoe sole prototype, which they were able to do on the basis of the model we provided them. We secured the sole to the upper part of the shoe with all necessary materials and components. In doing so, we obtained a prototype of a shoe with all the characteristics of a mass produced one, at a price between two to three times lower than that which we could have produced ourselves.
"In working with Chemets what we liked was their individualised approach to the project and focus on comprehensive support throughout the development of the product. The pallet of knowledge they offer enables the development of an idea all the way to a finished prototype, suitable for series production. We recommend them to anyone who is looking for an agile partner in development."
Yes, I want to start prototyping a new 3D product, prototype, mould, core or a series.