For the Planica Nordic center, we produced 320 plaquettes, which were handed out at its opening.
For more information about the product, check out this video.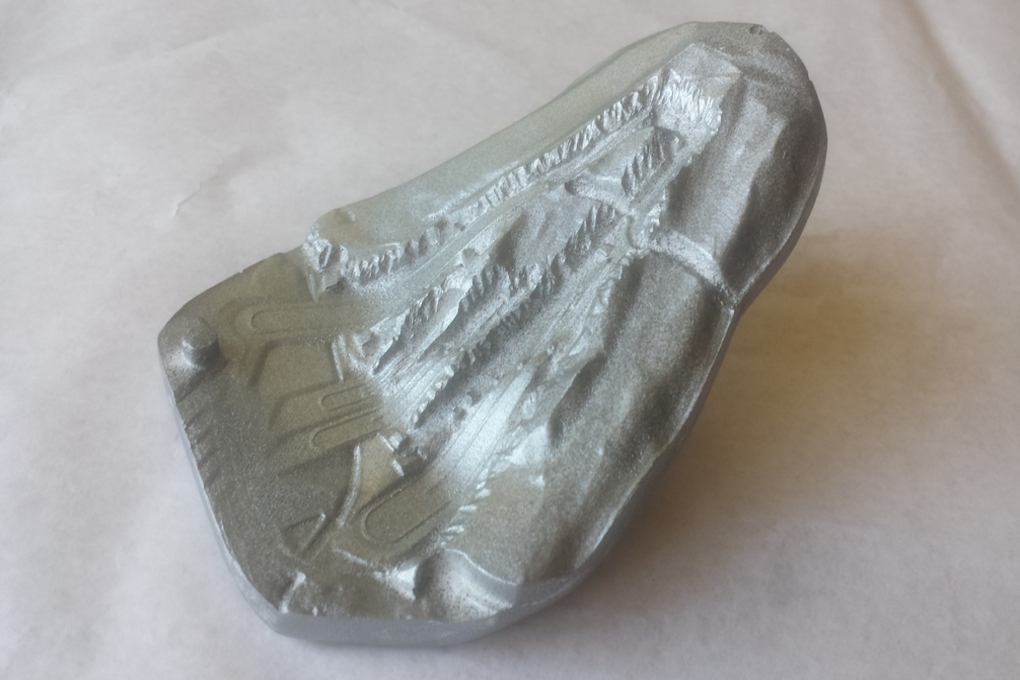 The history of ski jumping in Slovenia has a long tradition. Officially it all began with the first record and championships in 1921 in Bohinj and before 1930, Planica got its first ski jump, which then asserted itself as the cradle of ski flying. It was here that people first saw ski flying exceed 100 and then 200 metres as well as 42 world records.
About the development and execution
When the Planica Nordic centre had its official opening, we at Chemets took care of the production of 320 plaquettes, which were presented to all partners in the project. From an already existing 3D computerised model, we cut out a part of the complex that included the ski jumps and the centre, where there is a special wind tunnel for ski jumpers and parachutists. On the basis of the cut out, we printed a 3D model, which served as a model for the mould. Into the mould we poured a ceramic mass, and when it (plaquette) hardened, we painted it in silver so as to achieve its finished look.