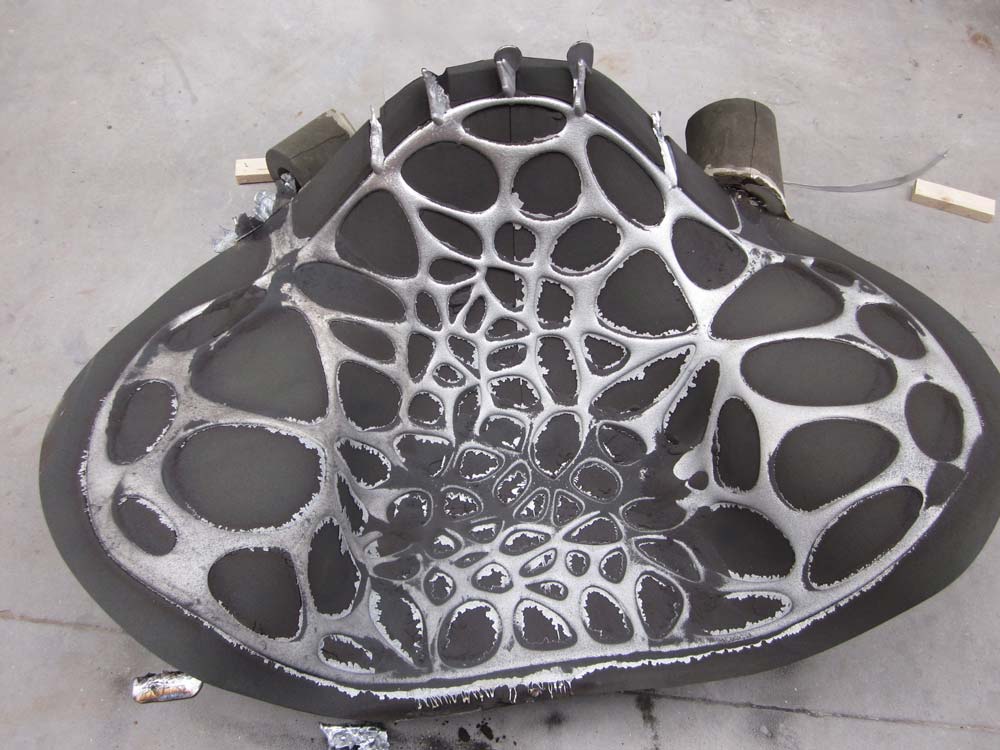 Peter Donders is a Dutch interior designer. What makes this world-renowned designer special is that he emphasises natural and organic forms, which offer excellent comfort.
He succeeded in creating a non-conventional idea, the inspiration he got from nature, to a technical level.
About the development and execution
Voxeljet used Rhino3D, the well-known modelling software. The advantage of using this working method is that the choice of CAD data, necessary for 3D printing, is automatically available in the computer, after completion of the work.
The surface area measured 1105 x 713 x 382 millimetres – a size that Voxeljet's more than capable printers are able of handling.