Why is a 3D print an opportunity for business gifts?
What kind of gift to choose for a business gift? This is one of the most common questions companies ask themselves, particularly at the end of the year. Find out how your company can, this year, become one of the most innovative gift givers of the year.
Have you ever thought about the possibility of making your own business gifts on the basis of a picture or a sketch that serve as some kind of promotional tool to increase sales? 3D printing offers the opportunity to produce different kinds of business gifts, at affordable prices, all in the spirit of promoting your business. Because, at the end of the day, you have to take advantage of every contact you have in business.
A business gift is a 'thank you' for collaborating together.
What is the purpose of a business gift? A business gift is a 'thank you' for collaborating together. It is also a sign of gratitude and 'a little something' that the company shows to a business partner. There is an ever increasing emphasis on the quality, functionality and uniqueness of business gifts.
A business gift is representative of giving thanks for collaborating together and an opportunity to show respect. Why not be unique and, at the same time, different?
 What are the most popular business gifts?
The trend in relation to business gifts in recent years has been with technical products (USB keys, chargers, smart bracelets, etc), but practical gifts, such as cups, T-shirts, umbrellas, water heaters, water bottles, etc) still have a strong presence in the market. Printing is always something you can use to personalise business gifts.
Why are 3D business gifts becoming more and more popular?
The secret lies in modelling. These days, practically anything can be made. The more we think outside the box and the more complicated the business gift is, from a construction point of view, the more suitable it is to make using 3D technology. Modelling a business gift means constructing it based on a sketch, picture, or scanning an already existing product and then transforming it into the desired shape.
The model can then be later improved and used to print a prototype of a gift. Once a prototype of a gift has been created, it is possible to make a series of them.
The process of making a business gift is quite simple. First we need a model with an .STL extension, which allows us to 3D print or vacuum cast, cast into sand or silicone moulds, etc.
And that is how a 3D business gift is created.
Look for an idea for a business gift.
Take a look at the gallery of business gifts and other similar products suitable for gifting.

6 unique business gift ideas made with 3D technology.
Figurines and company mascots in different colours and materials. For example: A rabbit. A dragon. A fish. A puma.
Sometimes we have a clear idea or a story that supports the way our company goes about its business, as well as its history. But we don't know how to make it come to life. One idea for an attractive gift is to make your own company figurines, whether animal, cartoon hero or company mascot in 3D. Take a look at an example that we, at Chemets, did for some clients of some rabbits and a dragon, using 3D printing technology in an innovative and unique way.
Example: A foundry sculpture.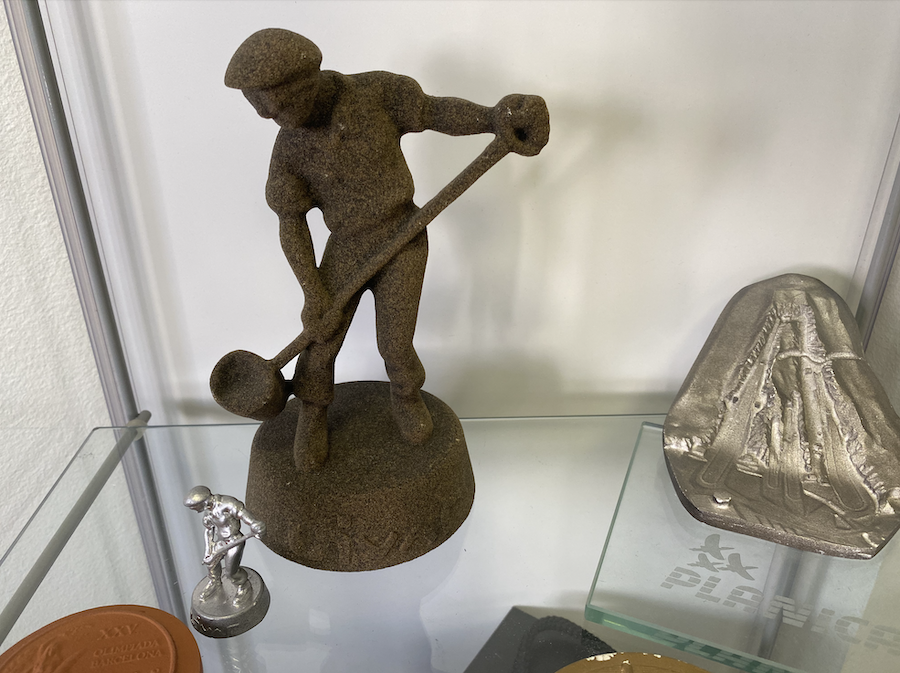 A figurine of an employee.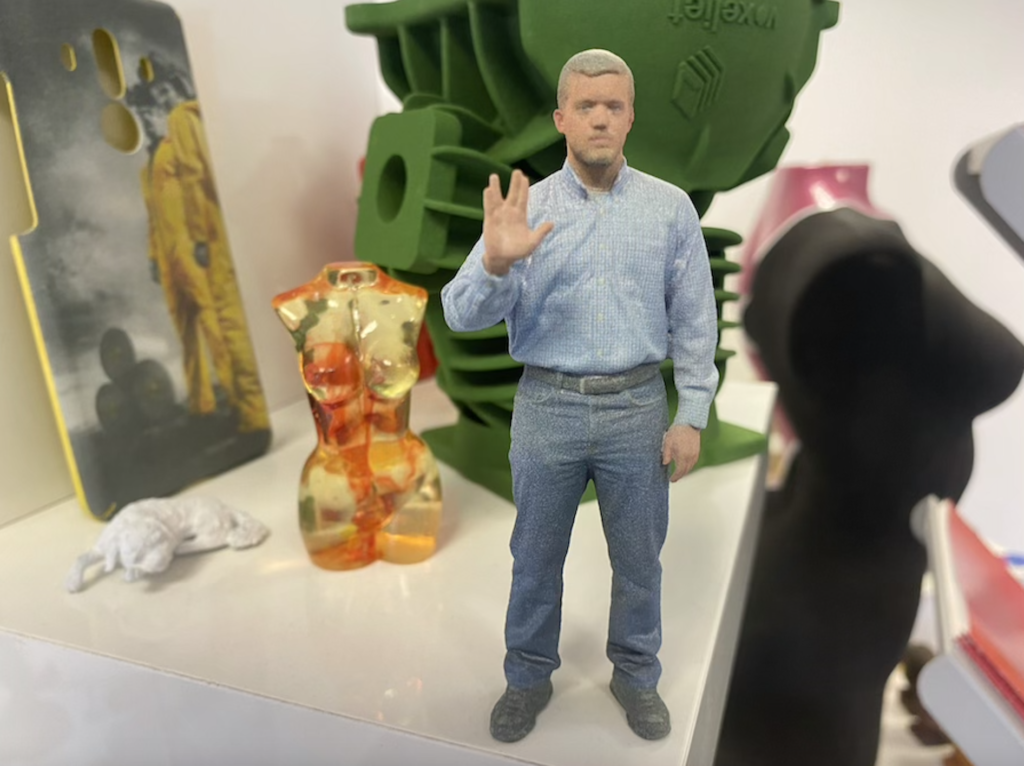 Things of recognition, made from various different materials. Example: A trophy. A medal. A plaque.
In giving business gifts, we can always show our thanks with a trophy, a medal, a plaque, or even a statue. We, at Chemets, are specialised in making different kinds of products from different types of materials. What the customer wants and needs is exactly what they get.
An example of a logo that can also be used in recognition of achievements.
A logo as a business gift. A puma.
Imagine this time around giving your customers a 3D logo of their company.
So, this time around, instead of giving them a gift with your logo, give them a business gift with their own logo printed on it. Or, maybe you can also combine it with the idea of including their logo on your product.
For example, a puma as the symbol of a company.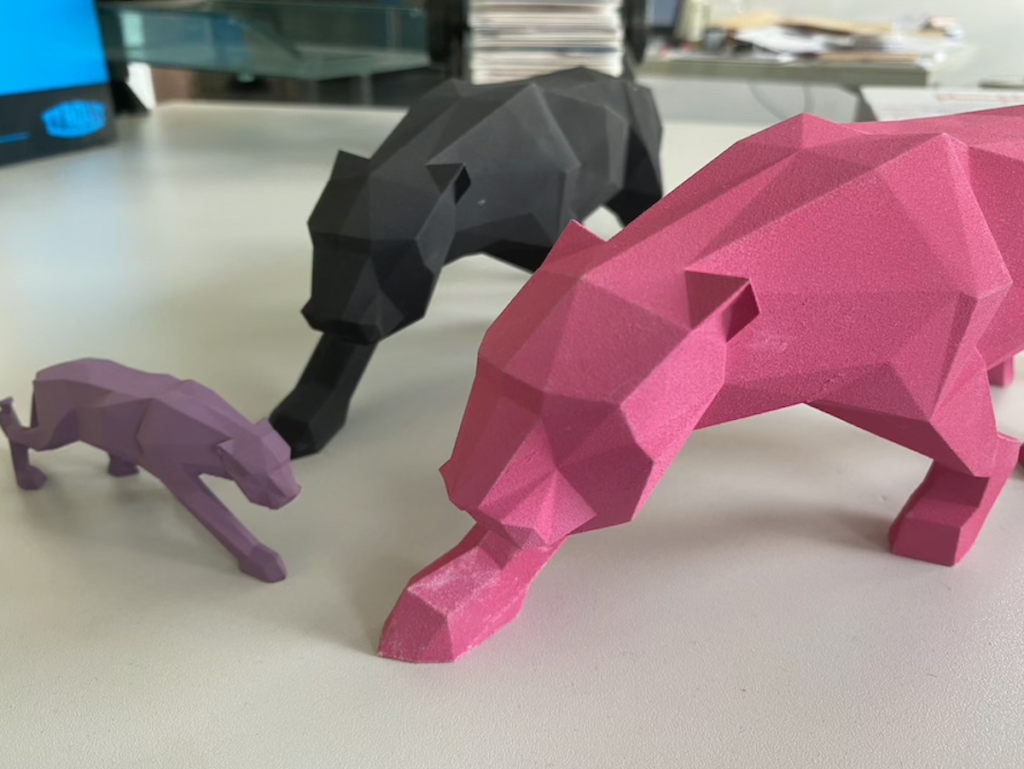 A bust.
Can you imagine giving your client an authentically printed 3D bust this year? You can use the statuette for promotional purposes along with your logo and the words: "We can do anything."
Take a look at some printed busts, using 3D technology.
Busts in different colours.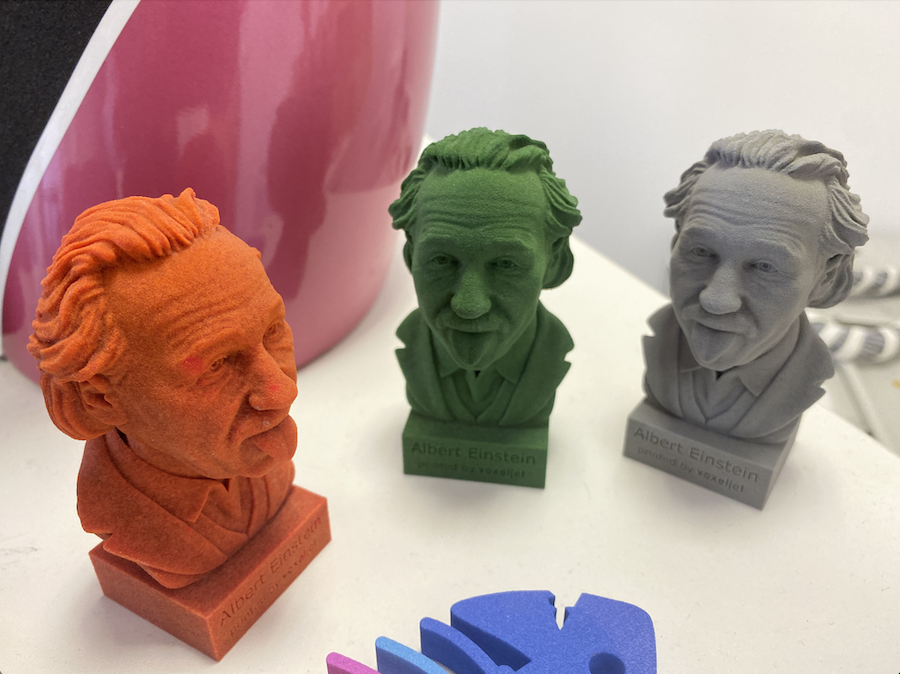 Jewellery. A ring. A pendant. A chain.
A ring, pendant, and a bracelet. Create personalised and unique jewellery using 3D technology. Put your company's logo, your initials, name or symbol on the jewellery, as you wish.
Some pieces of jewellery we created at Chemets.
A ring made from brass.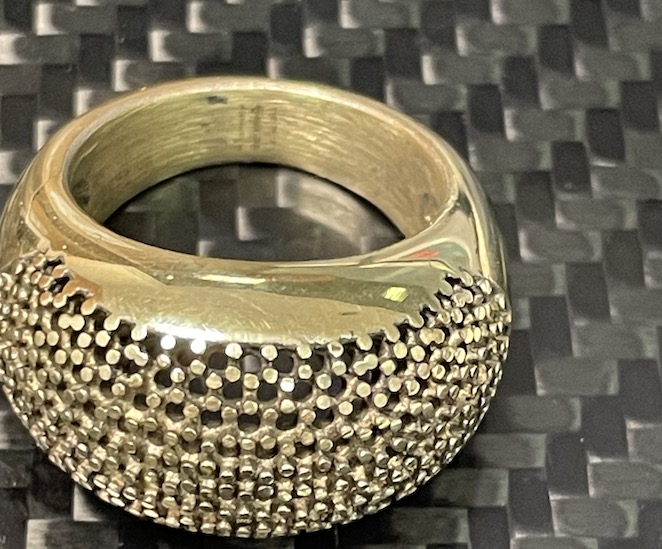 Decorations.
3D prints also serve as unique decorations for flower arrangements, for decorating rooms, Christmas trees, etc …
3D printed models featuring different kinds of shapes along with inscriptions can be used for sprinkling chocolate powder on top of cappuccinos, frothy milk cocoa drinks, or for your own, unique homemade cookies to keep your loved ones happy as well as allowing cafes and restaurants to differentiate themselves from all other cafes and restaurants.
Example: a model for decorative sprinkling.
A model for decorative sprinkling.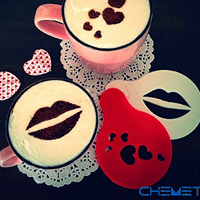 How long does it take to make a business gift and what is the price?
It doesn't take very long to make a business gift. The time required for making a business gift depends on the quality of the delivered data, the idea and the drawing. It can also be a photograph or an actual product (eg: a prop for promotional purposes). The more information the 3D constructor has and the clearer the picture of the product, the faster he can put a price on creating the model and the faster he can actually complete the 3D model.
Chemets' advantage in 3D modelling lies in the fact that it has a lot of experience in the creation of models as well as the production of different, unique, technical and business gifts. Chemets is also a partner of Voxeljet, a leading German manufacturing company in the field of 3D industrial printers. Their largest printer allows you to print objects with the following maximum dimensions: 4m x 3m x 2m.
The cost for making business gifts is adjusted to the individual customer and the project, in line with their wishes, needs, requirements and the number of pieces required. If you have an inquiry about the price of making your own 3D business gifts, it's best to contact us for a meeting or a consultation.
May the tradition of giving business gifts be innovative, unique and beautiful.
May it come from the heart, and lead to heart.
Barbara Wilkesmann Hočevar