A one-off designed ceiling with the help of 3D technologies, to take your breath away!
Designing and creating a one-off ceiling is one of the most expensive elements of building a home. Prices can reach anything up to $30,000 not counting the designing and building of them. Aztec Scenic Design, specialists for the construction of one-off facades and ceilings found a solution in 2014 in 3D printing.
Designer, Benjamin Cremer, drew the desired form of the Oriental ceiling, while Marc Leonard, a contracted co-worker and expert in the field of 3D brought the suitable data via computer software to enabling 3D printing. The working of all parts was necessary, as was the layering of gold leaves, while wooden panels, which served as the foundation – were aged and attached to the ceiling.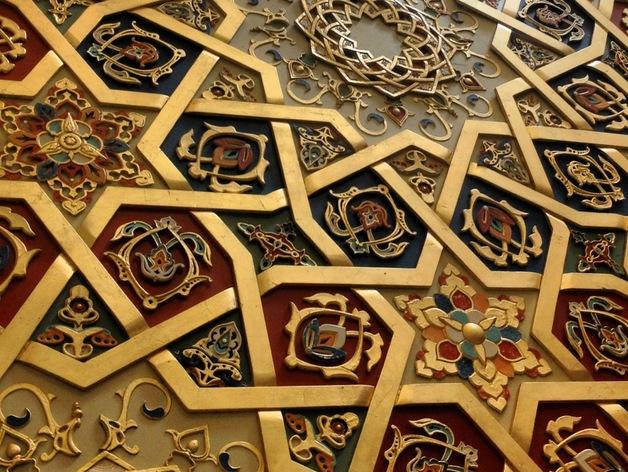 The advantage of this kind of production was in the speed of it, as 8 printers were used, which printed at the same time demanding precise pieces, while the material used represented a negligent cost, in the vicinity of $200. The final construction and fixing to the ceiling took just 2 days.
In this case, the designer drew a design of the ceiling; it would have been also possible to scan the archeological find and in the same way create it and bring it into the environment.
Read the original article HERE.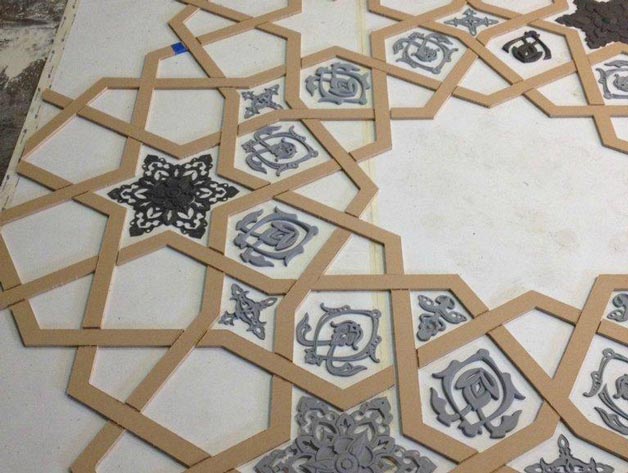 More about the use of 3D technologies and materials in the field of architecture and the building industry can be seen by clicking on the button below.