A 3D high-resolution model for the perfect reconstruction of a historical portal
During the construction of the city palace in Berlin, the desire was to transfer to the city itself, the reconstruction of the Liebkencht portal on a scale of 1: 1, with the aim of preserving the originality and historical significance of the building.
TrigonArt, specialists in scanning from Berlin, scanned the object in 3D and created a high-resolution model as well as prepare a 3D model for presentation purposes and also for production, which was taken on by Voxeljet, from Augsburg.
Production
The entire production encompassed approximately 100 individual printed parts with dimensions of 1.5 x 1.0 x 1.0 metres. It would have been possible to print even larger dimensions, 4 x 2 x 1 metres, but a problem would have arisen in the manipulation and transport of such large and heavy pieces.
The copy of the historical portal dimensionally and geometrically is in perfect harmony with the original, which is a big advantage for sculptors, as the 3D printed piece served as a representation for their work, so that they form a perfect copy of the Liebknecht portal in sandstone.
The advantage of this kind of production is also in the speed, as well as in the preservation of the original, where a danger exists that it would be damaged in the case that it were copied using the classical procedure.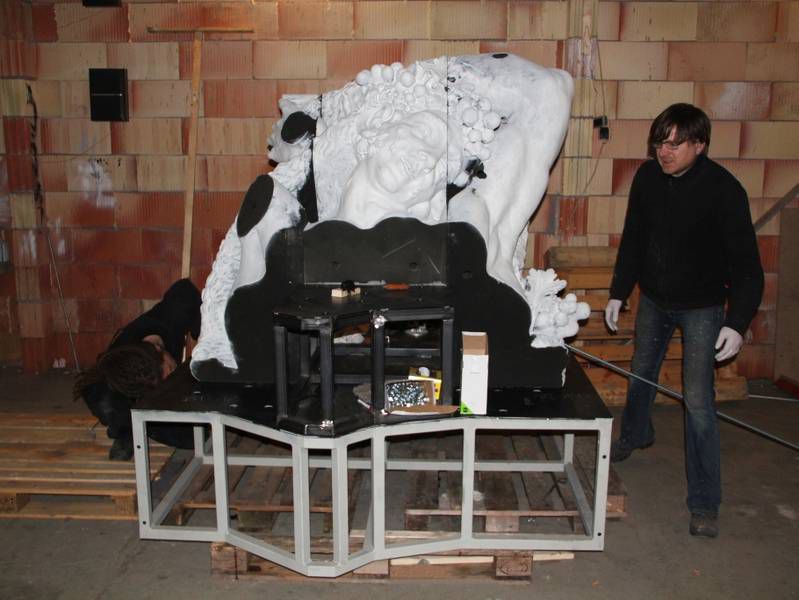 More about the use of 3D technologies and materials in the field of architecture and the building industry can be seen by clicking the button below.